It was 2 am when my boyfriend finally got me to the hospital. The melted icepack on my arm was NOT cutting it in regards to the pain I had endured for the last three hours.
That night of broom hockey would go down in infamy at my church college group and remain an often retold story in my family — since I wore that cast a few days later to my first thanksgiving with my now in-laws, having to ask one of them to wash my hair in a sink.
The next weeks were filled with unique challenges: driving, brushing my teeth, going to the bathroom, and chiefly, not scratching the terrible itch under the cast. When the nurse finally removed the cast, she walked me immediately to a sink and instructed me to wash my arm. Confused, I began. It was glorious and terrible at the same time. I scrubbed weeks of dead skin off and watched it go down the drain, but every movement was extremely painful. Months immobile in a tight cast left my already skinny arm bone-thin with no muscle strength.
Even though I had just learned how to do things without the use of my arm, I now had to relearn to use my arm! Even though the break had healed, the healing process wasn't over! It included working past the pain and strengthening my unused muscles.

The Broken Heart

Someone once told me "You always either coming out of a storm, in a storm, or about to go into a storm." Every time I have taken that advice for granted, I've been blindsided by a storm I should have expected. Last year I hit an "I think I'm doing okay"-phase that should have been my warning. The storm on the horizon built from "Something isn't quite right" to full-on broken heart in a matter of days.
Don't think I'm being dramatic. I was broken spiritually and emotionally. I wept daily for at least a month. Getting through the workday was a struggle. My friendships were shattered. My church family was ripped from me. I used to respond to the words "church hurt" with a polite smile, but now the same words evoked true understanding. Every moment in a church pew was like sitting in that ER with no pain meds, agonizingly aware of the break. Only this time, it wasn't my arm; it was my heart. I desperately wanted to be numb – to stop feeling.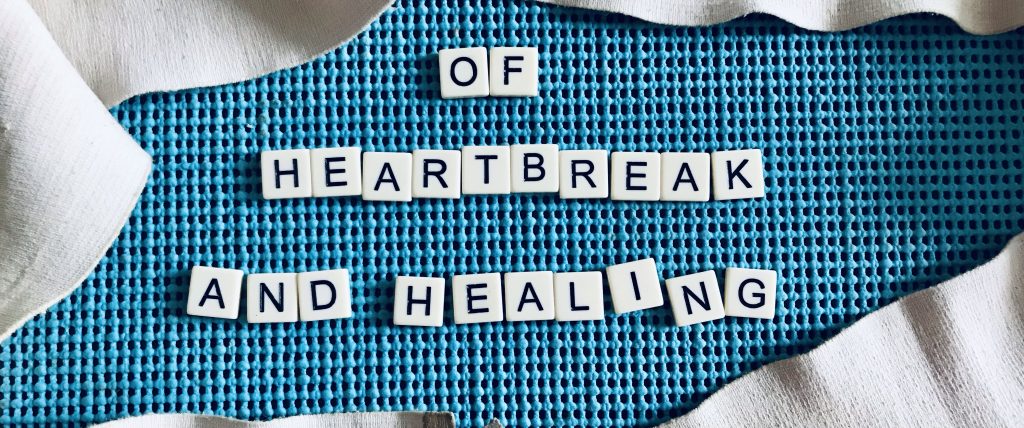 You know the pain I'm talking about; heartbreak comes in many shapes and forms. Yours may not look like mine, but the agonizing pain is there- raw and real. You know it will heal, but that knowledge does nothing to dull the pain.

Healing

God heals. It is a fairly simple truth; a sentence consisting of only two words. But let's not take this for granted — Jesus actually said it. When Jesus reads scripture in the Synagogue at Nazareth, he chooses this passage from Isaiah:
"The Spirit of the Lord God is upon Me,
Because the Lord has anointed Me
To preach good tidings to the poor;
He has sent Me to heal the brokenhearted,
To proclaim liberty to the captives,
And the opening of the prison to those who are bound;
To proclaim the acceptable year of the Lord,

Luke 4:18-19 quoting Isaiah 61:1-2a (emphasis added)
After Jesus read this passage, he said, "Today this Scripture is fulfilled in your hearing." (Luke 4:21)
Jesus said he was doing all those things. He came to set the world right from all its brokenness. Sin breaks our relationship with God and each other. He came to heal our hearts from their broken sin condition but also to heal the brokenhearted on earth. Note that he doesn't say he will stop hearts from breaking. There will always be pain in this life. One of the promises of heaven is "…God will wipe away every tear from their eyes; there shall be no more death, nor sorrow, nor crying. There shall be no more pain, for the former things have passed away." (Rev. 21:4) We don't get to avoid pain, but we are promised healing.

Bound Up

The words "to heal" mean "to bind up. It can be used in several contexts, including saddling a horse (If you've ever saddled a horse, this makes sense.) Here, the word creates the image of a doctor applying bandages after surgery or a broken bone. The same word is used in Psalm 147:3 – "He heals the brokenhearted and binds up their wounds."
When I first broke my arm, the ER doc put me in a splint until the swelling went down. It made sense but was also very frustrating. The splint didn't immobilize my wrist –the joint closest to the break. This meant that any careless movement would jostle the break and shoot pain everywhere. When the orthopedist put my cast on, I felt a flood of relief. The support made me feel safe.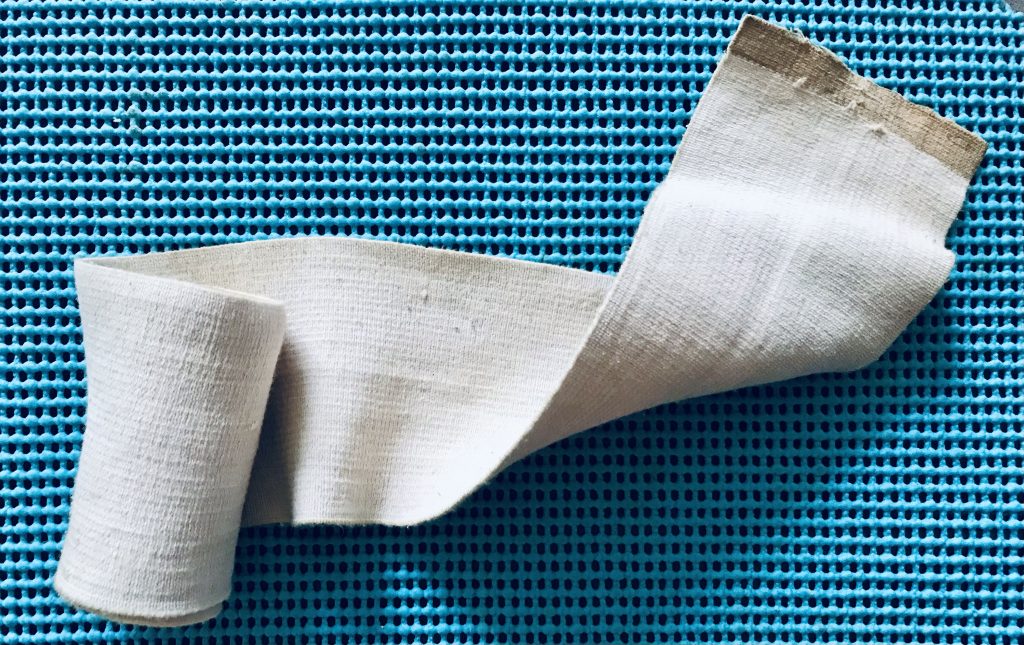 There are many layers here. Jesus came to heal us from our sin disease, but I think the meaning here is much more tangible. He spoke to the woman at the well, wept for Lazarus, gave grace to the woman caught in adultery, ate with Zacchaeus, and flipped tables in the synagogue. Jesus experienced emotion and pain. He knew grief and loss and treated the broken with compassion. Jesus even pointed to the care of the broken in the Parable of the Good Samaritan who bound of the wounds of the beaten man. (See What Does the Bible Say About Mental Illness?)
Jesus cares about our pain. He doesn't leave us alone in it. He tends to our wounds. Healing still takes time – even when perfectly cared for by the Great Physician.

Post Tenebras Lux

Healing is hard work, and it isn't over when the bindings come off. When I began to use my arm after the break, it hurt. Stiff muscles had to relearn their role. My muscles were so weak from lack of use. Getting back to where I had been before the break took time well past the weeks in my cast.
Going to church after trauma was hard. My emotions ran rampant. I wept openly more than once. After four months of visiting a new church, we went to a small group instead of just service last week. I was terrified I would cry (for what appeared to be no reason) and these new people would think I was more than a little crazy. To be fair, I am a little crazy. I teared up once when no one was looking, but avoided a full-on meltdown.
After months of no "family," I could see the jokes among others and connect with some that I knew casually. And I saw the beginning of hope. The beginning of joy.
There's a Latin phrase I love to remind myself of during storms: post tenebras lux. It means "after darkness light." After every night, the sun rises. After every storm, the clouds break.
Healing is hard.
It is good work.
It is God's work.

Lean into the healing.
post tenebras lux
Truthfully Yours,
DB