Let them thank the Lord for his steadfast love,
for his wondrous works to the children of man!
For he satisfies the longing soul,
and the hungry soul he fills with good things.
Psalm 107:8-9
The food sat on his plate, largely untouched. When my child did touch his food, it was merely to move its location on the plate, not to transfer it to his mouth.
Junk food.
Upon waking up from his nap, the kid was ravenous. He'd crammed down every snack he could con his grandmother into giving him. He was full of junk food, and therefore, the protein and vegetables on his plate did not inspire excitement. The problem, as you well know, would come as we neared bedtime. The fullness of junk food would fade quickly, and he would then be tired AND hungry.
Junk food never really satisfies.
Hungry
We are all hungry. Whether we are seeking purpose, fulfillment, happiness, contentment, love, or achievement, we are trying to fill the hungry, gaping hole of need in our soul. It's easy to acknowledge that only God can fill that need, but what does it mean? How do we seek satisfaction in God?
Last week, we learned that when we aren't satisfied, we aren't eating God's provisions. He prepares good, nurturing food for us, but often we are too full of the world's junk when it comes time to eat. When the sugar high wears off, we are off to look for a quick fix again — and the cycle repeats.
What's the junk food? What's the meat? How can we feed our soul for nourishment instead of sugar rush? Let's look and what it means to be hungry for the right things.
Right and Pure
"Blessed are those who hunger and thirst for righteousness, for they shall be satisfied."
Matthew 5:6
Jesus opens the Sermon on the Mount with the Beatitudes – a collection of "Blessed are" statements that serve as both "How to's" and promises of Christian living. To be satisfied, we must "fill up" on the right things. When we hunger and thirst for righteousness, we eat "good food" for our souls. The IVP Bible Background Commentary expounds verse 6 this way: … the greatest object of longing should be God and instruction in his righteousness (internal citations omitted).
Righteousness is right living. Christians will not be perfect (1 John 1:8). Salvation cleans us, and the process of sanctification moves us toward sinless living. But we won't get there on earth. This doesn't excuse sin. We are responsible for our choices and should desire to honor God with them. Although we stumble, the pattern of our life should be right living (I John 2:3-6).
As Christians, we should want to live rightly. We should treasure the instruction from the Bible as loving guidance rather than stuffy rules. Right living in how we think, speak, live, act, and react positions our souls to be satisfied in God rather than chasing the passing pleasures of the world.
Sugar Rush
Several months ago, I cut sugar and grain from the foods I eat in order to eliminate some inflammation issues I have dealt with for as long as I can remember. The first two weeks were SO hard. The cravings were intense. I am a lifelong chocoholic whose deeply engrained reaction to stress is a brownie or chocolate malt shake.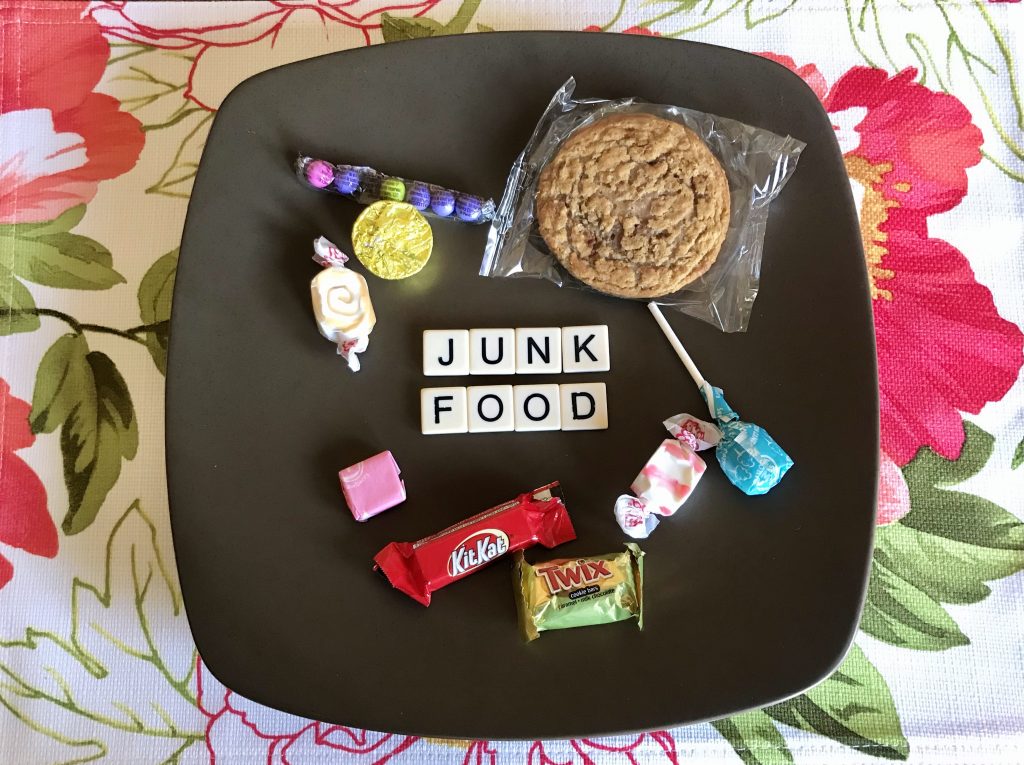 Sugar would give me a pleasure response to revel in… temporarily. Then I felt so sick. Further, my quick fix always left me wanting more. Like any addiction, I had to get the sugar out of my system to end the cravings.
Oh, how sugary sweet are the promises of sin! The biting response that vindicates your anger. A coarse joke that earns a laugh from the crowd. A peek, sip, glance, slip, compromise… leading to indulgence and momentary revelry that never satisfies. I could write an unending list of spiritual "sugars," but I don't need to. Just like I know what mine are, so do you.
Junk. Food.
A rush of insatiable pleasure pulls us deeper into the pit of sin addiction. It doesn't feel like it's hurting you, but it robs you of righteous living and true satisfaction. A belly full of sin passes the plate when God serves the main course. It slowly starves your soul of sustaining nutrition.
God's Provisions
To break the cycle of sugar, I had to ignore the cravings, and eat what I knew was good. When I made the transition to sugar and grain-free, sticking to it became easier when my grocery shopping adjusted to support my new lifestyle. Having good things on hand instead of what I was avoiding made choices easier.
In Paul's parting words to the Philippians, he admonishes them on the "good things" to fill up on:
Finally, brothers, whatever is true, whatever is honorable, whatever is just, whatever is pure, whatever is lovely,
whatever is commendable, if there is any excellence, if there is anything worthy of praise, think about these things.
Philippians 4:5
Actions flow from thoughts, so fill your mind with good food.
Swap:
Scrolling your phone for time to read your Bible
Binging a tv season for reading or listening to a Christian audiobook
Listening to gossip for listening to a playlist of worship songs
Complain for praying
Kicking the Junk Food Habit
Right living flows from right thinking. Right living satisfies the soul in a way that fleeting pleasure never will. Like an IV drip of syrup, the things of this world may give you a rush, but will always leave you weak and wanting more.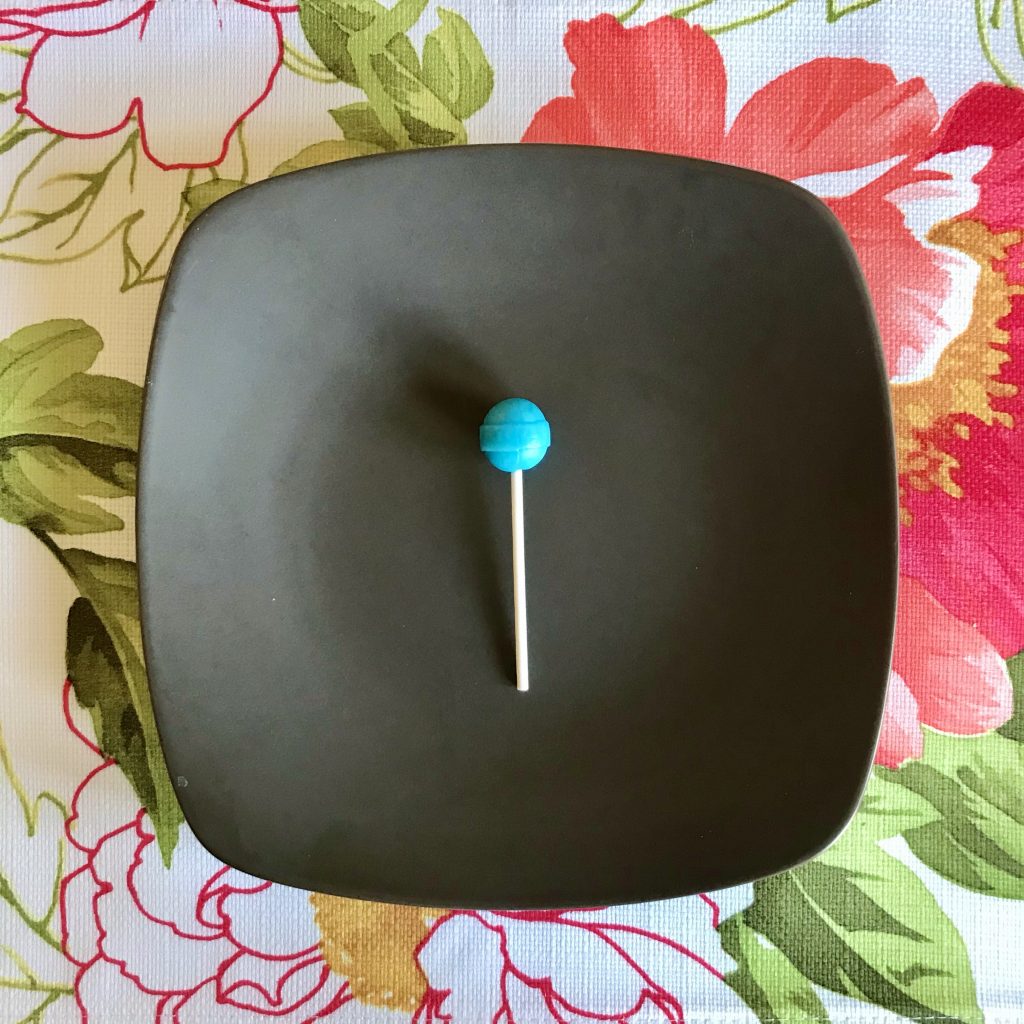 Real food satisfies.
Real food sustains.
Real food nourishes.

Christ loved you enough to give you real food,
Don't trade it for a lollipop.
Truthfully Yours,
DB
P.S. If you're trying to kick the real sugar habit, may I commend to you DeckerLessCarbs?