Harvard. I had to go to Harvard. It was the best. I was going to be on the Supreme Court — or at least a judge! My 6th-grade teacher wrote in my yearbook something about me in the Ivy League. In late middle school, my parents even took me to some swanky Harvard interest event at some swanky hotel in the Nashville-burbs. I cried the whole way home after seeing the price tag and admittance statistics.
So I set my sights on Vanderbilt. Still an outrageous price tag, but on a much more Nashville level. Guess what? I didn't get in. Instead, I considered several reasonable state school's and selected Middle Tennessee State University, where I wasn't top of my class, but got a solid education.
Ordinary
Why did I want Harvard? First, you should know the decision was made before Legally Blonde was release (cue laughter). But as much as I want to tell you that I wanted the superior education, the truth is much more humble: I didn't want to be ordinary.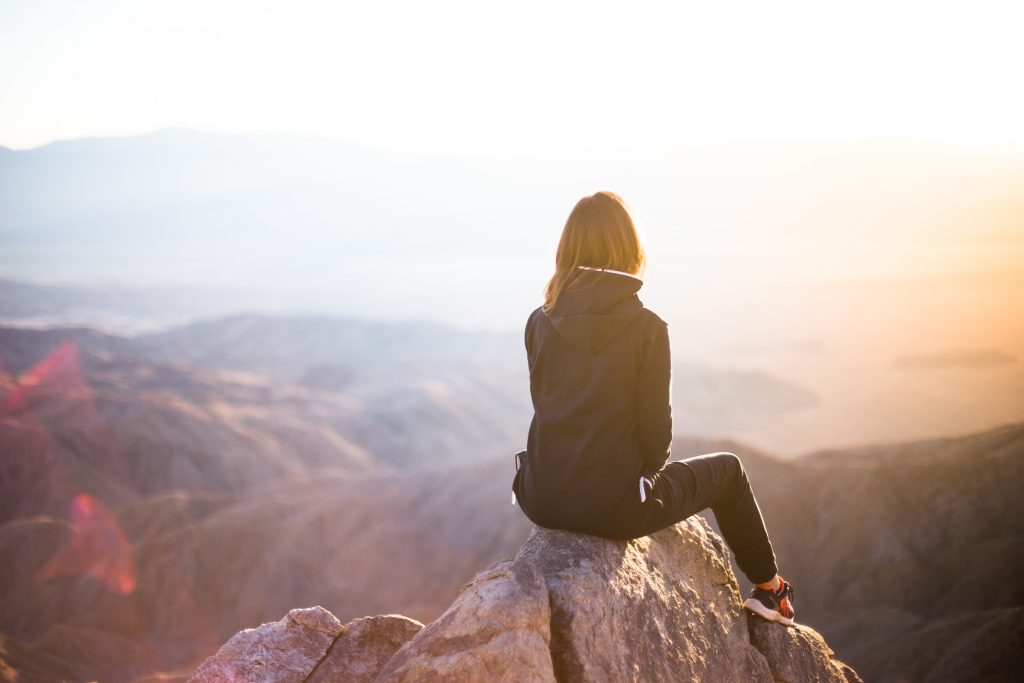 We love to encourage kids with slogans like dream big, you are going to do great things, and you can change the world. While there's nothing wrong with encouraging, what do these things tell us about life? Maybe the hidden message here is closer to if you're not first, you're last and go big or go home. Is there something wrong with living an ordinary life? Is boring really all that bad?
When I launched this blog more than nine months ago, I'd be lying if the dream of thousands (or at least hundreds) of weekly readers all over the globe didn't cross my mind at least once. If my words don't reach a "crowd," are the worth writing? If wild success doesn't cause me to quit my day job, do I still invest the time? (Boss, if you're reading this: no worries – I ain't quitting anytime in the foreseeable future.)
An Important Person
Naaman was in important person. He was the commander of army for the king of Aram (called Syria by the Greeks and in some translations). Aram was sometimes an ally and sometimes an enemy of Israel, making it a very important nation. Not only was Naaman the general of the army of a very important nation, the Bible actually tells us that he was very important to the king (2 Kings 5:1). So Naaman was extra super important.
Naaman had a problem. He had a skin disease. We aren't told the extent of the disease, but we are told the value of getting rid of it. Naaman had a slave girl who was taken from Israel that served his wife. She told his wife about a prophet named Elisha in Israel who could heal Naaman. He went to the king, who sent Naaman, a letter, and the modern equivalent of three-quarters of a BILLION dollars to the king of Israel (2 Kings 5:4-; The IVP Bible Background Commentary: Old Testament, 2 Kings 5:5.).
King to King. Quarter of a billion dollars. That's what important people do: they show other important people just how important they are.
An Ordinary Miracle
The king of Israel was very important, but he had no healing for Naaman. The king was distressed. He asked, "Am I God?" and tore his clothes (2 Kings 5: 7). This very important man was wholly incapable of what was asked of him: healing Naaman. A king tearing his robes signifies a national crisis (The IVP Bible Background Commentary: Old Testament, 2 Kings 5:7.). He was powerless, but God was not.
Elisha heard about the king's distress and sent a message: "Have him come to me." And Naaman did… with his horses and chariots. Imagine the parade it must have looked like — this very important man making sure everyone knew how important he was. He brought fanfare and he expected fanfare! But instead, Elisha sent a messenger out to tell him "Go wash seven times in the Jordan."
Naaman got angry. He expected to be treated like an important person. He announces that he expected the prophet to come out and wave his hands over Naaman and pray aloud for healing. What a scene! Who is at the center of it? Naaman, not God! But the prophet himself didn't come to Naaman or make a big display for everyone to see how important he was. No, he sent a messenger with simple instructions. Now, to be clear, the Jordan was 40 miles away and this would not be an easy or quick journey. But there was no fanfare. It was all very ordinary.
Some Great Thing
We view this self-important man with eye-rolls and disdain, but Naaman's actions always hits me in the gut. See, after he storms off like a rebuffed toddler, his servants approach him with this question, "[I]f the prophet told you to do some great thing, would you not have done it? How much more should you do it when he only tells you 'Wash and be clean'?" (2 Kings 5:13)
Oh me. If God asked me to do something great? Would I do it? Speak to millions? Sure. Write a book? Okay. What if the request was simple and silly? Humbly serve in the background at my church? Love my children radically? Ask a stranger if I can pray for them? Give my takeout to a homeless man? Keep my speech pure and God-honoring?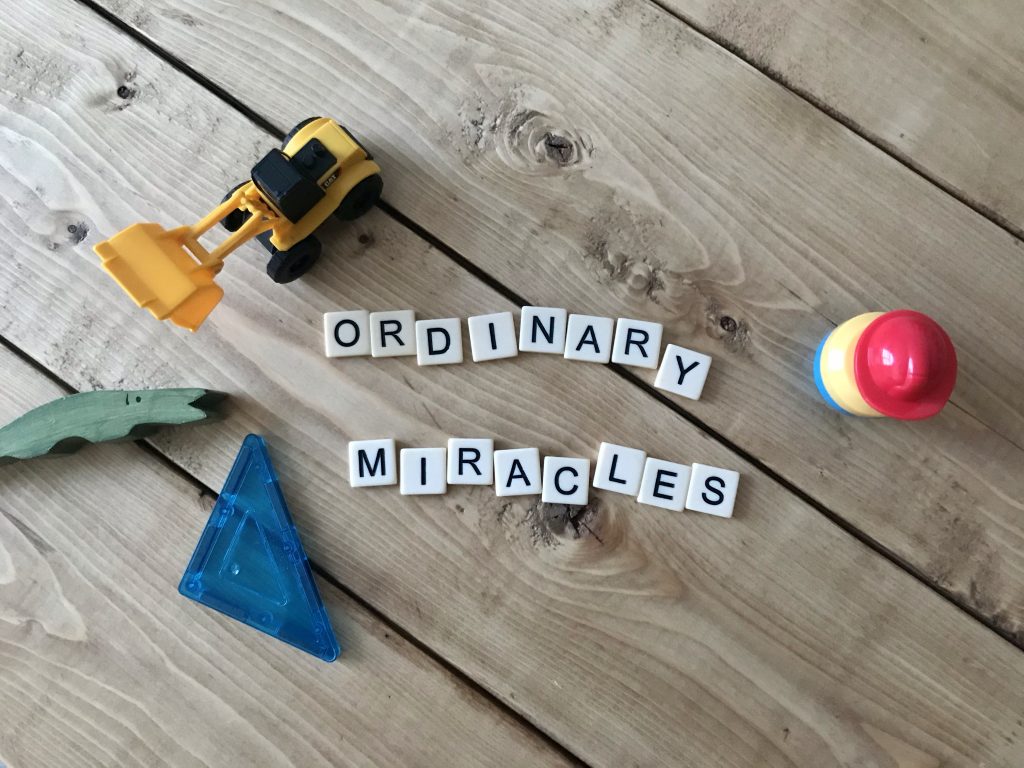 It's so easy to want to do BIG things for God. Big things mean I'm important. But what Naaman had to learn and what I have to learn is that God is important. He's the center of it all, not me. And what he demands of me won't always be big. My first and most important mission-field sits across the table from me at mealtime, needs help putting his shoes on when I'm running late, and says, "Mommy?" seventeen times during that important work call.
Mommy – I see your big dreams and crazy dedication, but don't think your ordinary days are any less important to God.
Don't Work for It
Naaman went to the Jordan and dipped himself seven times. His skin "became like the skin of a small boy, and he was clean." ( 2 Kings 5:14) Then Naaman and his whole parade went back to Elisha, and did what important people do: he tried to pay Elisha. To be more accurate, he tried to give Elisha gifts. Elisha refused. Naaman urged. Elisha refused. The work of God is free.
Sometimes I think I try to do important things for God not just because I want to be important, but because I want to be worthy. I want to show that God didn't waste anything by choosing and saving me. But dear heart, it doesn't work like that. What Naaman had to learn is the same thing: I cannot earn, buy, or repay God's work in my life. It is free and it is started and finished by God alone.
I love Naaman washing in the river as a picture of salvation. It is hard to explain how God does the saving, but I must accept his gift. When I accept Christ, it is not my acceptance that saves me. It is the work of Christ through his death on the cross that pays the penalty for my sin and washes me clean. Naaman washing in the Jordan was not what healed him. That miraculous work was done wholly by God, but Naaman's obedience was part of God's working. Ordinary actions. Miraculous Results.
That's how God works.
Through ordinary people doing ordinary things to the glory of God.
Ordinary Miracles.
Thanks be to God.
Truthfully Yours,
DB