The following is a list of some of my personal favorites or were recommended to me by ladies I respect. None are affiliate links and I make nothing if you choose to purchase a resource.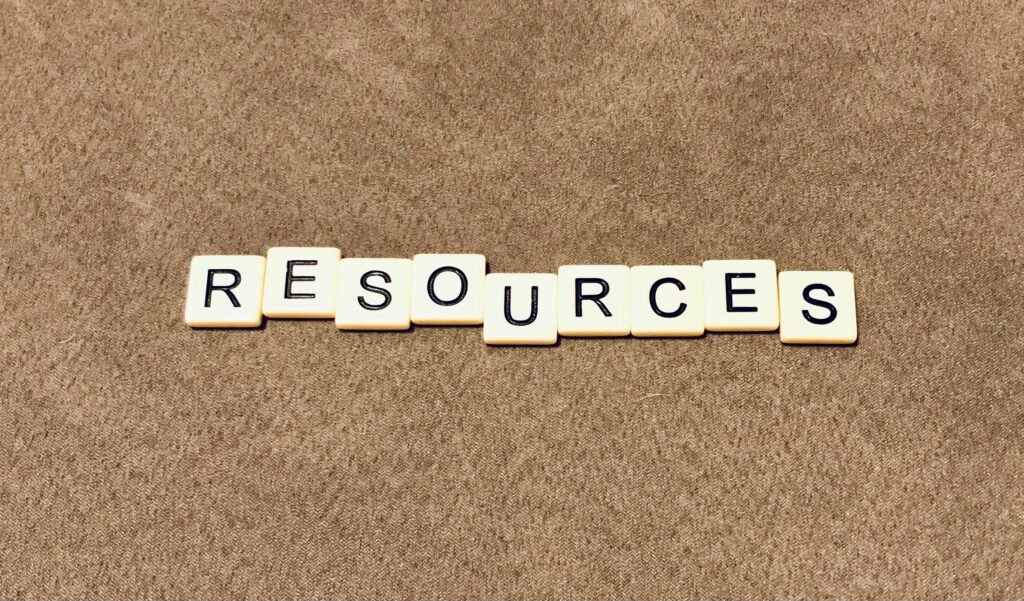 Podcasts
The Bible Recap
"It's a short daily podcast (~8 minutes) hosted by Tara-Leigh Cobble. This will be her 10th time reading through the Bible chronologically, and she'll highlight and summarize that day's Bible reading in a casual, easy-to-understand way. The Bible Recap will not only help you read scripture but help you love reading it!" 

The Bible for Ordinary Life
Clear and compelling, Alicia Parker walks through scripture and helps you see how to break down passages. She started with the book of John, then Ephesians, and is now in Genesis. It's available on multiple platforms. Spotify is linked above.
Learning to Learn
Women of the Word: How to Study the Bible with Both Our Hearts and Our Minds by Jen Wilken
Jen does an amazing job breaking down how to study in a relatable, walking-beside-you way. This is the least intimidating "How to Study Your Bible" you will ever read, but packs in so much into such a readable format.

How to Study Your Bible in 2020 by Matt Smethurst
This article from The Gospel Coaltion is a shorter How To that can help you launch into study. I definietly still reccommend Jen Wilken's book above for a broader and deeper understanding.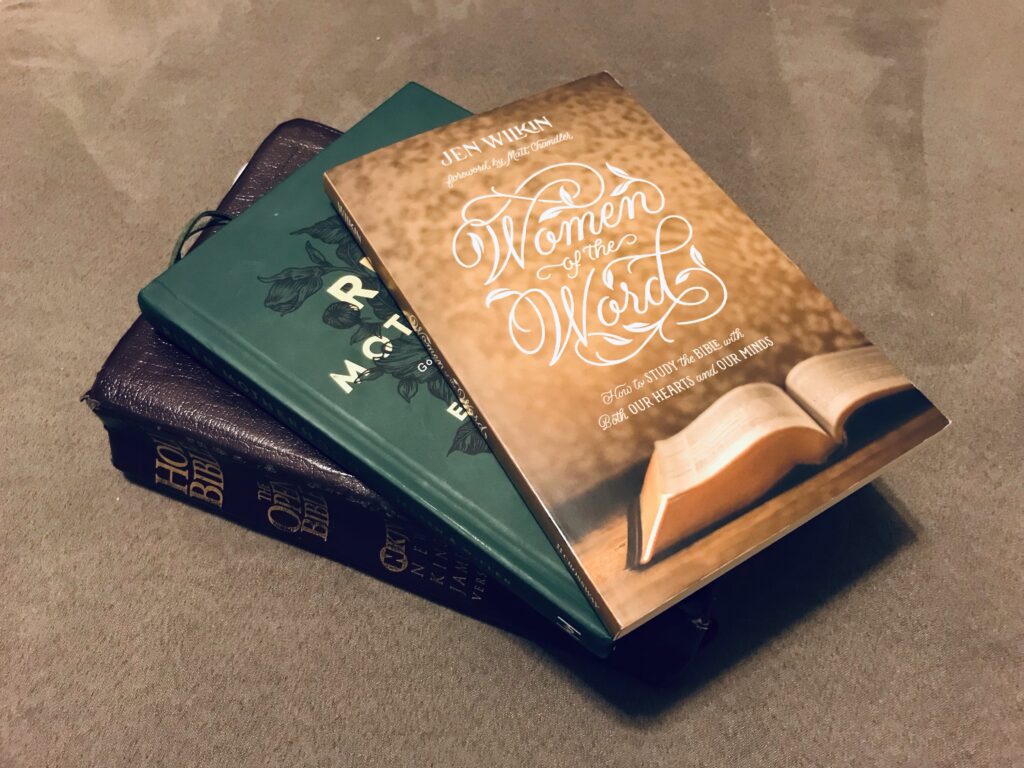 Free Databases
THese are both fantastic for looking up multiple translatiosn, concordances, and historical commentary.
http://www.biblehub.com
https://www.blueletterbible.org/
Mom Reads
Risen Motherhood
By: Emily Jensen, Laura Wifler
God-honoring, perspective-shifting chapters for various stanges and struggles of motherhood. It is extremely helpful, convicting, and encouraging and manages to speak to mothers at all stages and walks of life.
Walking with God in the Season of Motherhood: An Eleven-Week Devotional Bible Study
By: Melissa Kruger
Extras
Gentle and Lowly: The Heart of Christ for Sinners by Dane Ortlund
This book radically changed how I see Jesus, how I see myself, and how I see Jesus seeing me. I recommend it to anyone and everyone.
Tabletalk
This beautiful small magazine comes highly recommended by my ladies' study group. It's an attractive addition to your coffee table and your mind. See what I did there?

Don't forget to check outthe last post: Finding Rest