I don't feel like writing, but I will. I will sort through a bit of my own chaos and share it with you as a way of processing what I know will heal but hasn't yet.
Tonight my oldest bumped his head on something. The source of injury remains undetermined, but I digress. He was howling in pain for 5 minutes, "It hurts!" over and over. This continued after an I applied an icepack. Ultimately, I reminded him that chocolate cake was available for dessert and he stoppped crying, as his attention redirected.
I am my child – or at least my heart is. I'm sad y'all. God can fix it. He will fix it. He just hasn't yet. When my attention is directed elsewhere, I'm fine, but when I pause, my heart cries out, "It hurts!" over and over.
Laments
Scripture is not all happy all the time. I remember as a child thinking that King David's psalms were quite overdramatic and he was pretty whiney. As an adult, I can see how people trying to kill you might have that effect, Go figure. But why isn't scripture happy all the time? Doesn't God want us to be happy? (No, He wants us to be holy, and while not mutually exclusive, those are not the same.)
Life is not happy all the time. Biblical heroes (also know as ordinary people that God used mightily) went through hard, sad things. We will too. When my husband began leading worship a few years ago, he was very intentional to choose songs that covered the full spectrum of emotions that people may go through — not just praises you want to shout. He specifically developed several laments.
As I pondered my unhappy state and the laments of the Bible, I considered the book of Lamentations. The title tells us that it contains a lot of mourning and sorrow, but it had been awhile since I have read it, so I no longer remembered who was mourning what.
Turning to the introduction written by my Bible editors, I learned that the book was probably authored by the prophet Jeremiah. It is comprised of 5 poems composed in an alphabetical acrostic (think Psalm 119). "Beginning each chapter with the first letter A (aleph) he progresses verse by verse through the Hebrew alphabet, literally weeping A to Z." (The Open Bible, Copyright 1997)
Bitter grief
Lamentations sets out a funeral… for a city. It's five parts are: 1)Destruction of Jerusalem, 2)God's Anger, 3)Prayer for Mercy, 4)Remembering the Siege, and 5)Prayer for Restoration.
The language of part one is deeply emotional and full of sorrow. It details heavy grief with no comfort. The writer recalls the prosperity Jerusalem once had and recognizes the city's role in her own fall by rebelling against God. Sometimes our grief is the hardest because it follows on the tails of great joy. The depth of these passages reminds us that grief is not a sin. We may grieve because of our sin, but the act of grieving what we lost is not sinning. Mourning is part of humanity. I needn't remind you that Jesus wept.
As I was gathering my thoughts on this passage, I came across this statement from Andrew Snyder, "The Christian is not called to "move on from" significant loss, but to integrate sorrow into cruciform joy. Our comfort is in the cross." Grief is not a detour in our walk with Christ, it's the main road. Pain does not distract or destroy, it sharpens and purifies. I once told a young woman I was counseling, "I don't know why this happened to you, but I do know this: God wastes nothing."
The Father's discipline
He also is clear that the destruction of Jerusalem was part of God's Judgment. This bars the assumption that Babylon was just a stronger, more powerful nation. It was no accident. Jerusalem didn't have a bad day or slack in preparation. God destroyed Jerusalem. He used Babylon, but the actions were his own.
Remember that wonderful phrase from your childhood, 'This is going to hurt me more than it hurts you." Yeah, child-me never liked or believed that. Mom-me gets it. I don't get joy from disciplining my children. Watching them hurt from a spank or even a time-out is hard. When they cry, I am fighting back those tears. I long to scoop them into my arms and make it all better. God expresses that too:
What can I say for you, to what compare you,
    O daughter of Jerusalem?
What can I liken to you, that I may comfort you,
    O virgin daughter of Zion?
For your ruin is vast as the sea;
    who can heal you?

Lamentations 2:13 (ESV)
Do not think that because God directed our discipline that he enjoys our pain. Like a loving parent, he sees our tears through his own and not with glee.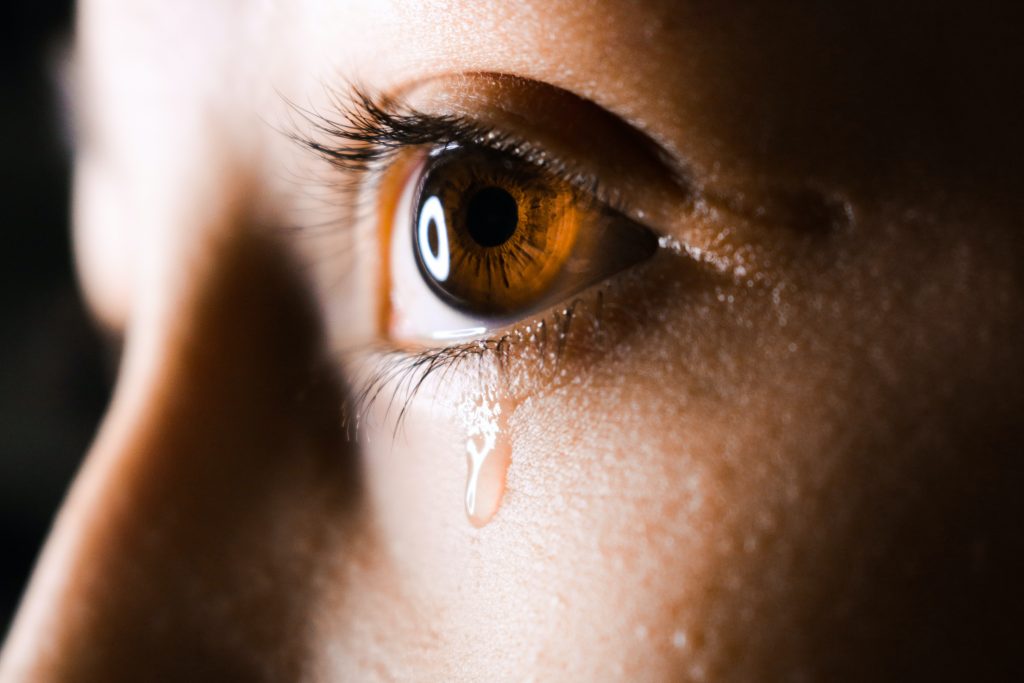 How did we get here? Where do we go?
In the final chapters, we see that part of grieving is learning from and responding to what has happened. Grief is never the beginning or end of our story. Sometimes my grief is my own fault; sometimes it isn't. In both times, I can look back at what happened to cause the pain and forward to a time after.
Chapter 4 is a haunting blow by blow account of the siege: a time when "compassionate women… cooked their own children." (Lamentations 4:10a) I can imagine no lower point than this. Rather I can't even fathom this. Reading this hurts my heart and I didn't even experience it. It must have been excruciating to detail the siege. Much like setting a broken bone so it can heal correctly, sometimes the pain gets deeper before healing. I don't like that, but I understand it. I have to align my understanding with God's. That requires understanding what led up to my pain. Note: This is not the first step of grieving. Not every person grieving is really ready to look back.
Chapter 5 looks forward. It accesses where the people as a nation are, and why they need to move forward, and what they must do to move forward. As an aside, if you don't know which direction is forward, always move closer to God. Seek restoration with him.
He's Always Been Faithful
The worship pastor had been working with the choir on a song that detailed God's faithfulness, but we never sang it. I was supposed to sing the solo, but I couldn't. The song was perfectly in my range. See, my heart was in what felt like a billion tiny pieces that were then thrown off a cliff. Okay, that's a touch dramatic, but I was a college student and that's what it felt like to be dumped. I knew God was faithful. He would heal my pain, He just hadn't yet.
In the middle of this heavy book, there is a beautiful picture of God's faithfulness summed up in one word: hope.
But this I call to mind,
    and therefore I have hope:
The steadfast love of the Lord never ceases;
    his mercies never come to an end;
they are new every morning;
    great is your faithfulness.
"The Lord is my portion," says my soul,
    "therefore I will hope in him."

Lamentations 3:21-24 (ESV)
God's love undergirds every cry of your heart. His mercies carry you to put one foot in front of the other when you don't feel like it. He is steadfast. You may be exhausted, but you will never exhaust God's faithfulness. Looking back, I see his faithfulness in the painful path I walked. I can easily see that God had to take away what I didn't need, to give me what I did. But I clutched with such tenacity, not knowing what the future held. If I could tell college-me all the joy that could not have come without that pain, I'd promise her the hope of God's faithfulness. So I can remind now-me of that faithfulness, too.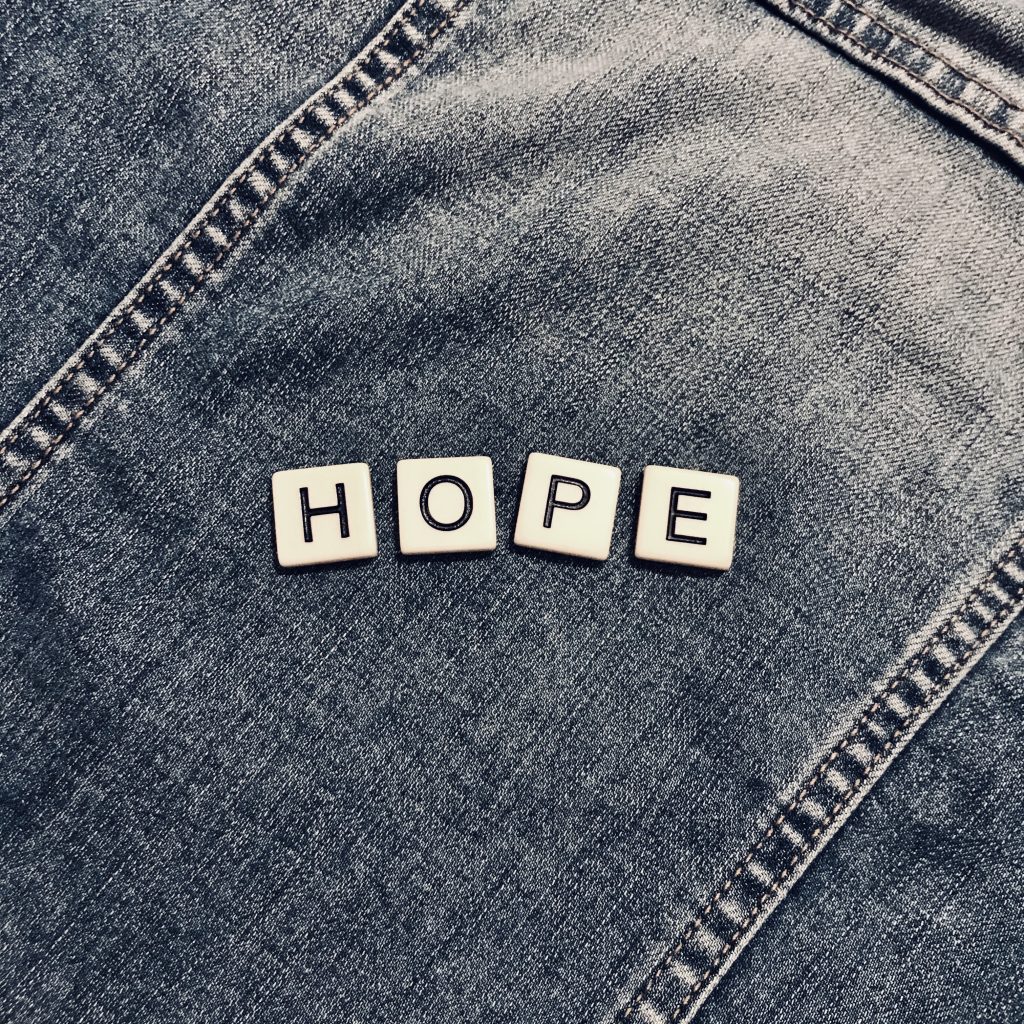 I have hope when I don't feel like it.
I have hope when the tears fall.
I have hope when I make mistakes.
I have hope when I remember the path I walked.
I have hope when I look to the future.
Friend, he's always been faithful.
Have hope.
Truthfully Yours,
DB
Two of our cherished laments: Dear Refuge of My Weary Soul & I Have Shelter